Upcoming Events

July 21 Help Clinic, 9am - noon(Also see
Remote Help
)

July 22, 4-6pm (TIME CHANGE) "Computer Security for Regular People, Pt 1" (in Training Center)

August 7 Help Clinic, 9am - noon
July 12, 7pm General Meeting: Topic: "Internet Searching": This will cover the basics of web search engines, the most popular search engines, how to tell your browser to default to a different search engine, and ways to refine searches. This meeting will be in the lower level of Highland Crossings Center, 1801 Forest Hills Blvd., Bella Vista, AR. Links to Google Maps for HCC and directions inside HCC are located at the bottom of this web page.
COVID-19: --CHANGE-- For July 2021 we will resume in-person Board and General meetings at the Highlands Crossing Center, 1801 Forest Hills Blvd. Many of our members are in the demographics that should be vaccinated by this point; but be aware that the more transmittable strains of COVID-19 are spreading significantly among the unvaccinated in Arkansas and nearby States. If you or your other family members are unvaccinated, we still highly recommend observing masking and social-distancing guidelines.
For those unable to attend an in-person meeting, we will experiment with a concurrent broadcast of the July 12 General Meeting on Zoom to see if that is practical. There could be issues with Internet bandwidth and with sound quality in our General Meeting room. To improve the odds of success with this first trial, we will share slides, but run without live video and disable mics of attendees. You will be able to connect to the Zoom session for the General Meeting by clicking this Zoom link, or manually specify Meeting ID: 885 5621 5624 and Passcode: 0stc1c .
We produce a monthly Bits & Bytes Newsletter and have a monthly general meeting open to the public at 7pm on the 2nd Monday of the month. For our members we also provide Help Clinics (Member Benefits ►Help Clinics), remote help (Member Benefits ►Remote Help), classes (Member Benefits ►Classes ►Scheduled), and a Genealogy Special Interest Group (Member Benefits ►SIG). Upcoming meetings and events may also be found on the monthly calendars at Member Benefits ►Calendar.
1 / 4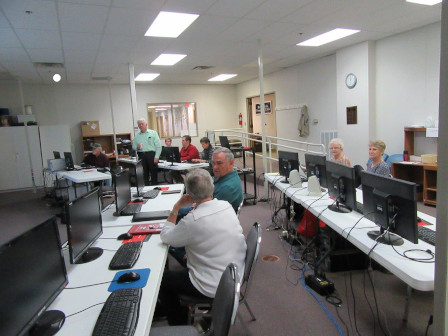 Computer Security Class, Nov 2017
2 / 4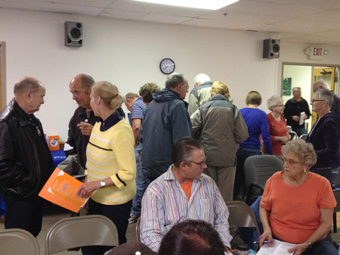 Course Signup at General Meeting
3 / 4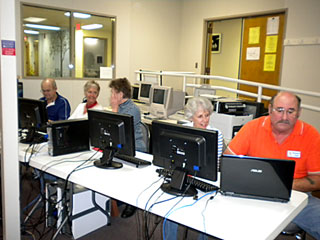 Help Clinic
4 / 4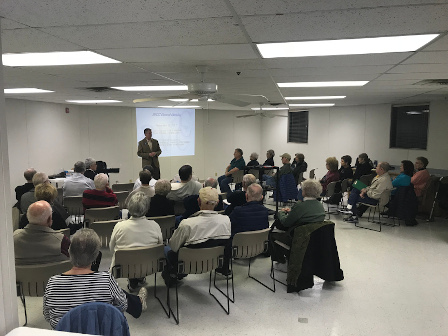 General Meeting
❮
❯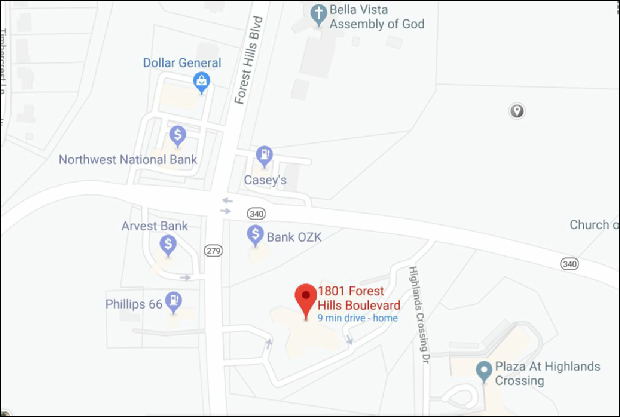 Where we are located
Directions Inside HCC