Upcoming Events

Dec 2, Help Clinic, 9am - noon(Also see
Remote Help
)

Dec 11, 7pm General Meeting, "Making Custom Greeting Cards"

Dec 20, Help Clinic, 9am - noon(Also see
Remote Help
)
December 11, 7pm General Meeting. Topic: "Making Custom Greeting Cards", presented by Joel Ewing. Do you get frustrated trying to purchase appropriate cards to send for special occasions? If you have your own collection of interesting digital images, you can print your own unique custom cards on 8x11 paper to fit an A2-sized envelope with nothing more than a word processor (MS Word, or free LibreOffice Writer). A word processor program allows you to subdivide a page into parts and rotate selected content by 180° so that when the printed sheet is folded all the content is right side up. You can include your own text using artistic fonts of any size and color, and can even place text over images. This will be an in-person meeting (with Zoom simulcast) in Room 1001 in the lower level of Highlands Crossing Center, 1801 Forest Hills Blvd., Bella Vista, AR. Links to Google Maps for the location of HCC and for directions inside HCC are located at the bottom of this web page.
For those who are uncomfortable with an in-person meeting because of health or other issues, the concurrent Zoom broadcast of the Nov 13 General Meeting can be joined 5 to 10 minutes before the meeting by clicking this Zoom link, or manually specify Meeting ID: 819 9785 2539 and Passcode: 2aqkjm .
Visitors and Guests are welcome. For an explanation of using Zoom for BVCC meetings, see the article in the November 2023 Bits & Bytes newsletter. The Zoom application can be installed and used on PCs, Macs, and mobile devices for free.
We produce a monthly Bits & Bytes Newsletter and have a monthly general meeting open to the public at 7pm on the 2nd Monday of the month. For our members we also provide Help Clinics (Member Benefits ►Help Clinics), remote help (Member Benefits ►Remote Help), classes (Member Benefits ►Classes ►Scheduled), and a Genealogy Special Interest Group (Member Benefits ►SIG). Upcoming meetings and events may also be found on the monthly calendars at Member Benefits ►Calendar.
1 / 5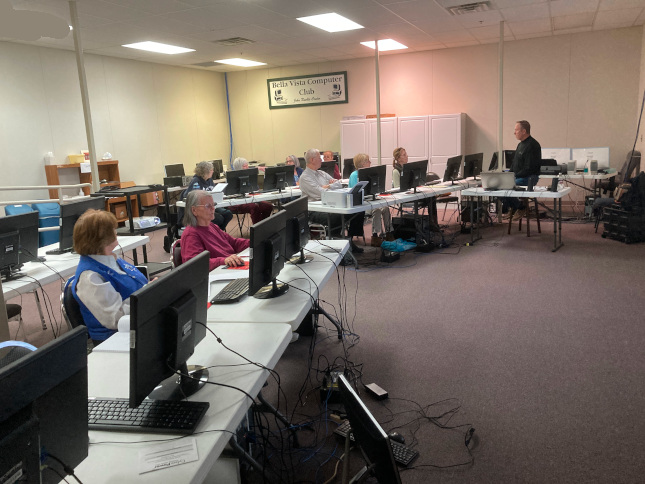 Data Class, Jan 2023
2 / 5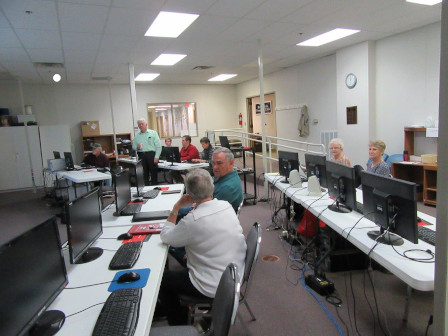 Computer Security Class, Nov 2017
3 / 5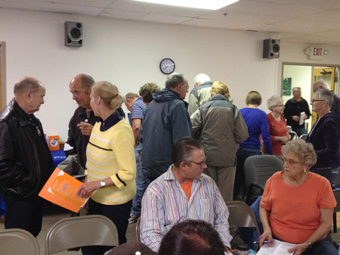 Course Signup at General Meeting
4 / 5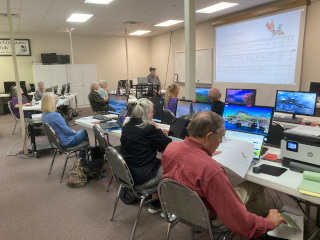 MS Word Class
5 / 5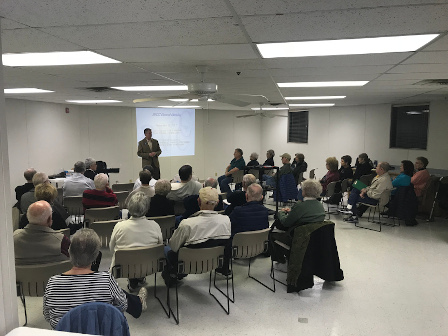 General Meeting
❮
❯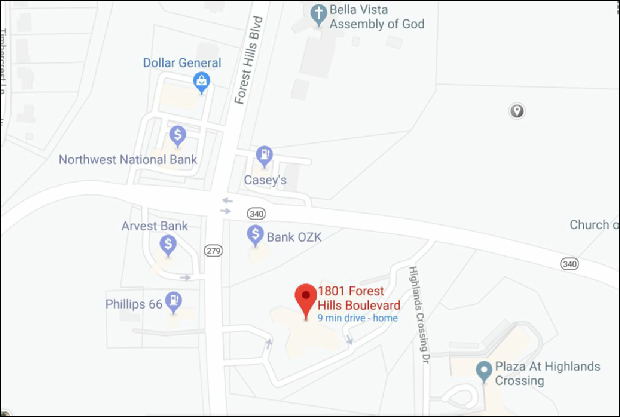 Where we are located
Directions Inside HCC