Upcoming Events

Aug 6, Help Clinic, 9am - noon(Also see
Remote Help
)

Aug 8, 7pm General Meeting: "Keyboard Shortcuts in Windows"

Aug 17, Help Clinic, 9am - noon(Also see
Remote Help
)

Aug 18, 9am-11am "Basic Computer Knowledge" (in Training Center)

Aug 24, 4pm-6pm "Computer Security for Regular People, Pt 1" (in Training Center)
August 8, 7pm General Meeting: "Keyboard Shortcuts in Windows", presenter Joel Ewing. Windows has always had alternate ways to request the same action. Usually the the most intuitive method uses some combination of mouse movements and mouse clicks, but this can get tedious if you have to repeat the same action a large number of times. Many common actions may be requested by a keyboard shortcut alternative to the mouse that may be easier and quicker under the right circumstances. Also at this meeting, BVCC officers for the next fiscal year will be elected -- see the newsletter for details. This will be an in-person meeting (with Zoom simulcast) in Room 1001 in the lower level of Highland Crossings Center, 1801 Forest Hills Blvd., Bella Vista, AR. Links to Google Maps for the location of HCC and for directions inside HCC are located at the bottom of this web page.
For those who are uncomfortable with an in-person meeting because either they or others in their household are still in high risk categories for COVID-19, the concurrent Zoom broadcast of the August 8 General Meeting can be joined 5 to 10 minutes before the meeting by clicking this Zoom link, or manually specify Meeting ID: 844 6139 3531 and Passcode: 1amAcq .
Although reported COVID-19 cases in Arkansas and in Benton Country may be stabilizing, there is still a significant presence nationwide and in Arkansas. In-person attendees should stay alert for any changes in guidelines by the day of the meeting.
Visitors and Guests are welcome. For an explanation of using Zoom for BVCC meetings, see the article in the May Bits & Bytes newsletter. The Zoom application can be installed on PCs, Macs, and mobile devices for free.
We produce a monthly Bits & Bytes Newsletter and have a monthly general meeting open to the public at 7pm on the 2nd Monday of the month. For our members we also provide Help Clinics (Member Benefits ►Help Clinics), remote help (Member Benefits ►Remote Help), classes (Member Benefits ►Classes ►Scheduled), and a Genealogy Special Interest Group (Member Benefits ►SIG). Upcoming meetings and events may also be found on the monthly calendars at Member Benefits ►Calendar.
1 / 4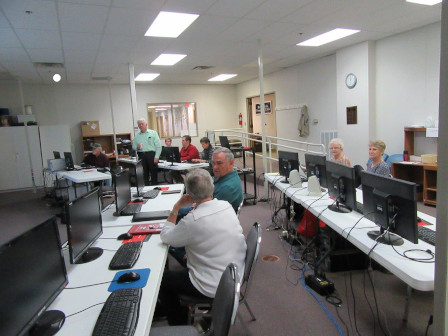 Computer Security Class, Nov 2017
2 / 4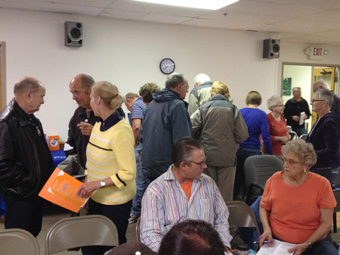 Course Signup at General Meeting
3 / 4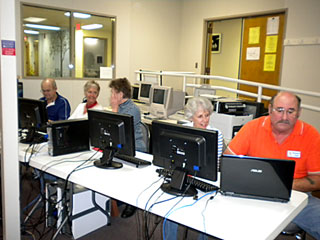 Help Clinic
4 / 4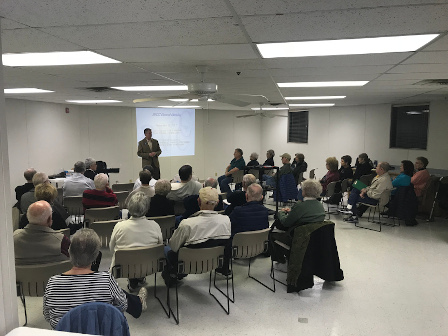 General Meeting
❮
❯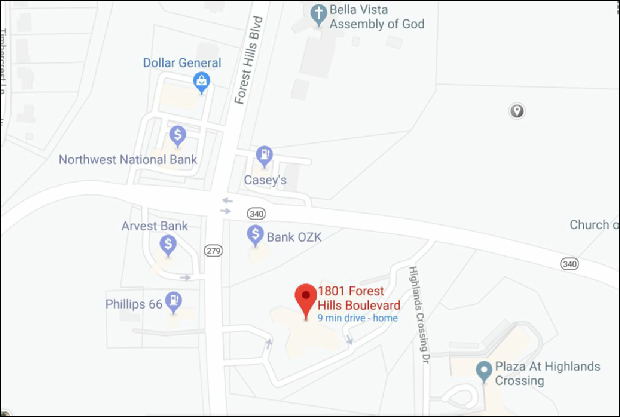 Where we are located
Directions Inside HCC